Pending final approval from the appropriate entities below is the course for the 2017 Run Albion series.  There will likely be a final tweak to the course for the Forks 5K course to include the newly completed renovation of the downtown brick.  If all the stars align and our prayers are answered your feet will be some of the FIRST feet on the new brick main street. How cool is that?
The 10K course will be two loops of the 5K course.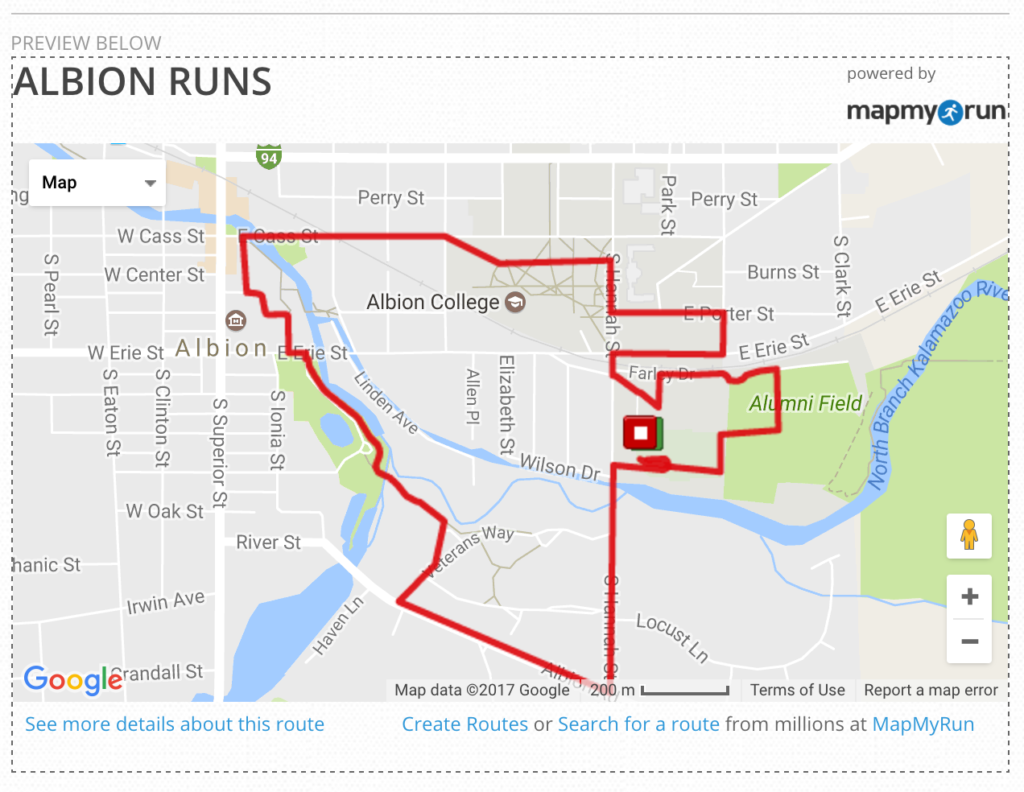 The course will consist of road running, some paved bike/walking path running, sidewalk running through the Albion College campus and a brief bit of gravel.
START & FINISH
The course will start and finish on the track at Sprankle-Sprandel Stadium. 410 S Hannah St, Albion, MI 49224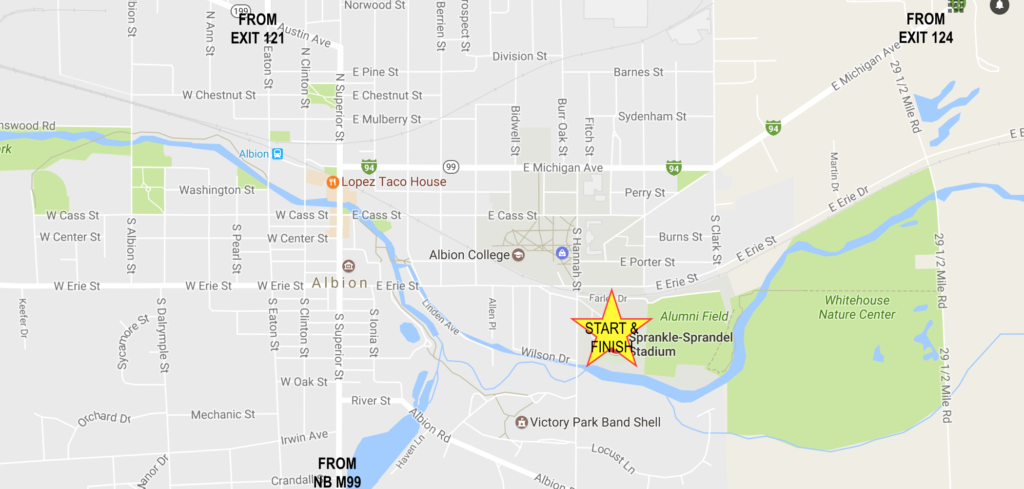 PARKING
Street parking available on Hannah St. Most parking will be available in Victory Park, just south of the Start & Finish Line.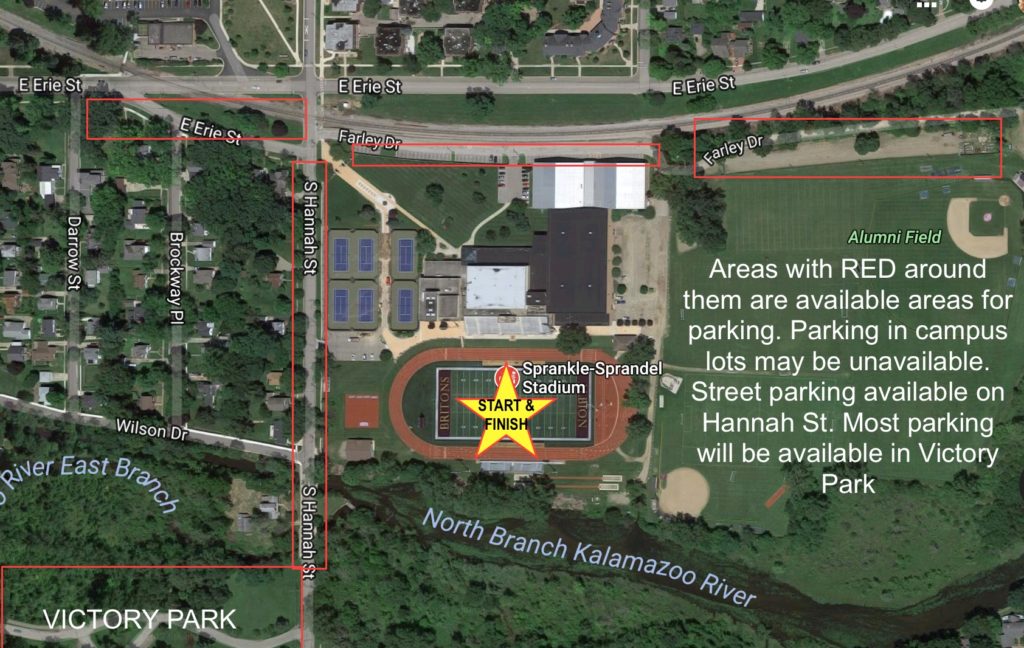 FULL COURSE DETAILS
Starting heading out the gate next to the building on the river on Hannah road gate. Crossing Hannah at that point and heading up the hill to Albion. RIGHT downhill to a RIGHT into the park taking the path past the rink, over the bridge along the river to the crossing at Erie street. Following the driveway behind the businesses, past the farmers market to a RIGHT on Cass street. They will then follow Cass street up to the corner of the college where they will merge onto the college walkway through the middle of campus. From there they will pass the Rock, up back to Hannah. RIGHT on Hannah to a LEFT on Porter, LEFT on Erie, RIGHT on Hannah, RIGHT into the college athletics facilities merging through the gates and back out the parking lot up to a RIGHT before the ball fields taking the athletes down to the gate to the track at the opposite end of the track. Athletes will then complete a lap on the track before finishing. 10k athletes will simply head out for lap 2 of the course.
Stay connected with us on our social networks so you'll be able to see and changes to the route